News & Events
"Penicillin cures, but wine makes people happy." – Alexander Fleming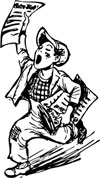 Open Houses!
Join us for a fun evening with live music, refreshments and the opportunity to taste samples of the award winning wines made at The Grape Escape!
Speak with our winemakers and learn how you, too, can become an award winning winemaker. We will be providing tours of our facility and taking orders to participate in this Spring's winemaking classes. Bring your friends and family to this free event.
We will also be providing samples of our line of first cold pressed extra virgin olive oils and 12 year old balsamic vinegars. Our olive oils have been made by the same family in Greece for over 300 years. The balsamics spend their lives in 7 different types of oak barrels over 12 years, before arriving at The Grape Escape.
You don't want to miss it! Look on the Upcoming Events column on any page for current Grape Escape activities.
21 and older please.
Class Schedule!

Along with our famous Mozzarella, Ravioli and Olive Oil/Balsamic bottling classes, we recently introduced a Sunday Pasta and Gravy class that has been a blast. We'll be adding a Chocolate Dipping class as well – check our site often for updates and join us for great fun and food!
Enjoy a River Cruise through Bordeaux!
One of the most notable winemaking regions on the planet is the Bordeaux Region in France. Wines produced in Bordeaux have set the standard in terms of quality, technique and style for hundreds of years.
Now you have the opportunity to travel through the region via a river cruise where you will experience tours and taste the wines of the most amazing chateaus.
Just in time to help you with your holiday gifting we will have an information session at The Grape Escape on November 17th at 6:30pm (please let us know if you're coming as we'll be providing some light refreshments). Preferred pricing has been arranged through our travel partner.
This is an opportunity that you don't want to miss. Travel participation is limited. Stay tuned to this page or call Ed at 609.409.WINE(9463) for updates.
Exciting New Wines of South Africa!
Read all about them HERE.
Listen to Our Interview!


Read All About Us!



The Grape Escape has been chosen as one of
The 9 Best Wine+Food Events in New Jersey
by New York Wine Events!